Wheel Blast Tehnology Ltd.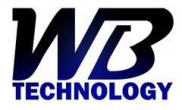 Address:

Office179, 151, Krasnolesya ul., Ekaterinburg 620016, Russia

Phone:

+7 (343) 243-58-69

Website :

Email:
Modernization and production of wheelblast equipment. We accept orders for the production of analog components (blades, impeller, distribution chamber, armor) for wheelblast equipment production: Turbotecnica, Rosler, Gietart, Agtos, Stem, Amurlitmash, Konrad Rump, Cogeim, OMSG, Pangborn, Carlo Banfi, Gostol, thermal Spray-Tech (TST), Velikoluksky mechanical plant (VMZ), as well as equipment production of China and their domestic counterparts CHZDO, Rosinduktor, Urallitmash (Techprom).Technical audit of wheelblast equipment, training of staff.