Uralelectromed, JSC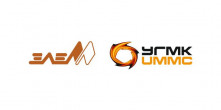 Address:

1, Lenina ul., Verkhnyaya Pyshma, the Sverdlovsk region 624091, Russia

Phone:

+7 (34368) 4-70-40, 4-61-73

Website :

Email:
Uralelektromed, JSC is a metallurgical enterprise of Ural Mining&Metallurgical Company. It offers hot-dip galvanizing of large metalworks of max.3 tons with dimensions max. 12.5x1.4x3.2 m as well as small parts up to 20 kg with dimensions max. 1.7x0.5x0.5 m.

In 2018 the new metalworks plant was put into operation, that makes possible to manufacture road fences, welded mesh and grating.