Tula Metalworking Company LLC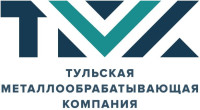 Address:

Phone:

+7 (4872) 51-61-62

Website :

Email:
Tula Metalworking Company LLC is a dynamically developing enterprise, has been operating since 2019, produces and supplies a wide range of gratings such aspress locked, welded and GRPfloorings, straight and spiral stair treads, dirt-proof, water intake and drainagegrates, as well as various fasteners for them.
Grating is a modern material that has a wide application: it is used as racks in warehouse complexes, as floorings of bridges, crossings and stairs at industrial facilities, including nuclear power facilities, oil and gas production/processing. The grating is a self-supporting structure with a service life of more than 20 years.
We offer our customers the most effective solutions and acceptable conditions for the supply of products with the best price/quality ratio. The range of products offered allows you to implement the most complex projects.
TMK LLC has its own production facility (TU 25.11.23-001-39582521-2019) with modern equipment and advanced technologies to successfully stand out in the market.
We deliver products to all regions of Russia and CIS countries.