NLMK Group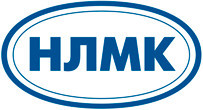 Address:

2, Metallurgov pl., Lipetsk 398040, Russia

Phone:

+7 (4742) 44-00-97

Website :

Email:
NLMK Group is a leading international manufacturer of high-quality steel products with a vertically integrated business model. Mining and steelmaking are concentrated in cost-efficient regions; finished products are manufactured close to our main costumers in Russia, North America, and the EU.
Thanks to our self-sufficiency in key raw materials and energy, coupled with the technological superiority of our production capacity, NLMK is one of the most efficient and profitable steelmakers in the world.
NLMK actively invests in environmental projects, reducing its footprint in the regions where it operates and striving to comply with the highest environmental standards. NLMK Group creates safe working conditions through process improvements, professional training sessions for its employees, and application of the best global standards in occupational health and safety.