TS Profile-Group LLC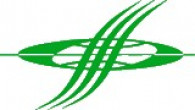 Address:

38, Chebysheva ul., Voronezh 394028, Russia

Phone:

+7 (473) 268-27-72

Website :

Email:
The TS Profil-Group company is a producer of the LSTK galvanized steel profile for construction of pre-fabricated frame buildings of any appointment. The industrial complex of the company is equipped with three profelegiba with the CNC of production KNUDSON (USA) allowing to make the wide nomenclature of profiles of various thickness and sections, the semi-automatic assembly equipment RIVO TRIAD (USA) for assembly of frameworks of wall panels. Capacities of the company allow to produce up to 50 t of a hire in change.