14:47, 01 June 2023
Manufacturers of steel structures will meet at the Expocenter Fairgrounds on June 7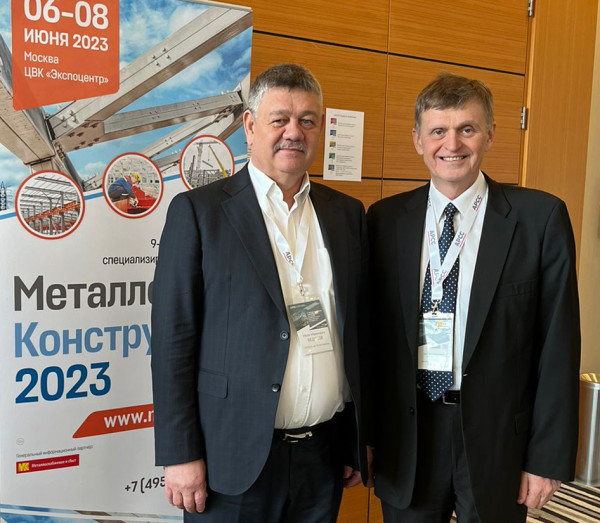 On June 7, as part of the second working day of the business program of the specialized exhibition SteelStructures'2023, the 8th All-Russian Conference Steel Structures Industry: Structure and Prospects, will be held, which will bring together leading participants of the metal construction market to discuss topical issues, problems and ways to solve them.
Every year the event annually increases its audience, attracting more and more participants. This is due to the fact that the conference on steel structures takes on a more significant scientific and practical direction.
The main speakers are representatives of federal executive authorities, the scientific community, industry associations, as well as managers, top managers and leading specialists of metallurgical plants and representatives of metal structures factories.
In particular, representatives of the Ministry of Industry and Trade of the Russian Federation, TSNIISK, TSNIIPSK, SCDA, NAPPAN association, Severstal, EVRAZ, OMK will make presentations.
The event will also discuss the stages of the realization of the "roadmap" of the Ministry of Construction to increase the usage of metal in construction and their impact on the steel construction industry, barriers and instruments to stimulate the use of metal-based solutions in the construction of buildings and structures for various purposes.
The moderators of this conference will be Ivan Ivanovich Vedyakov, Doctor of Technical Sciences, Director of the V. A. Kucherenko Central Research Institute and Sergey Germanovich Maslennikov, Candidate of Economics, Head of the Metal Structures Committee of the Russian Union of Suppliers of Metal Products.